nexDimension offers cost-effective term financing for the total costs related to a software implementation, including multi-year maintenance subscriptions and professional services.
Flexible Financing Options
Today, bu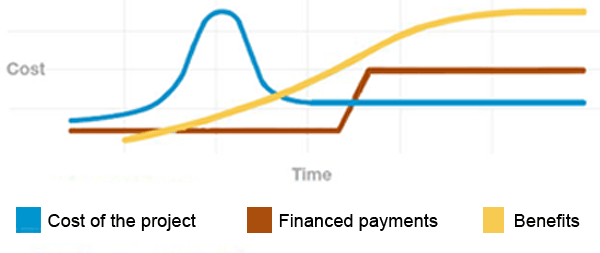 sinesses large and small must quickly adapt to the constantly changing marketplace just to stay competitive, while dealing with the uncertainty that such an environment presents. With the rapid pace of business today, organizations need more from their technology investments than ever before – more accountability, more agility and better return on investment.
Flexible financing options will simplify the decision process so your organization can make the investments you need to optimize your IT infrastructure, software, services and maintenance. We'll partner with you to customize an IT financing solution to suit your business goals – regardless of size, industry or location.
Benefits of Financing
Optimize Cash Flow

Reduce your up-front cash commitment and better align the payment stream (up to 60 months) to your expected benefits.
Maximize Liquidity

Conserve cash and preserve credit lines for other strategic initiatives.
Reduce Financial Unpredictability

Manage risk with predictable monthly costs.
Reduce Costs, Improve Return on Investment

Improve ROI with financing that lowers cost (on a PV basis) compared to an outright purchase.
0% Financing

There's no better way for credit-qualified clients to realize big savings.
nexDimension brings the added benefit of its expertise in technology and IT solutions combined with a unique understanding of your organization's funding requirements to provide an optimal financing solution to meet your needs.